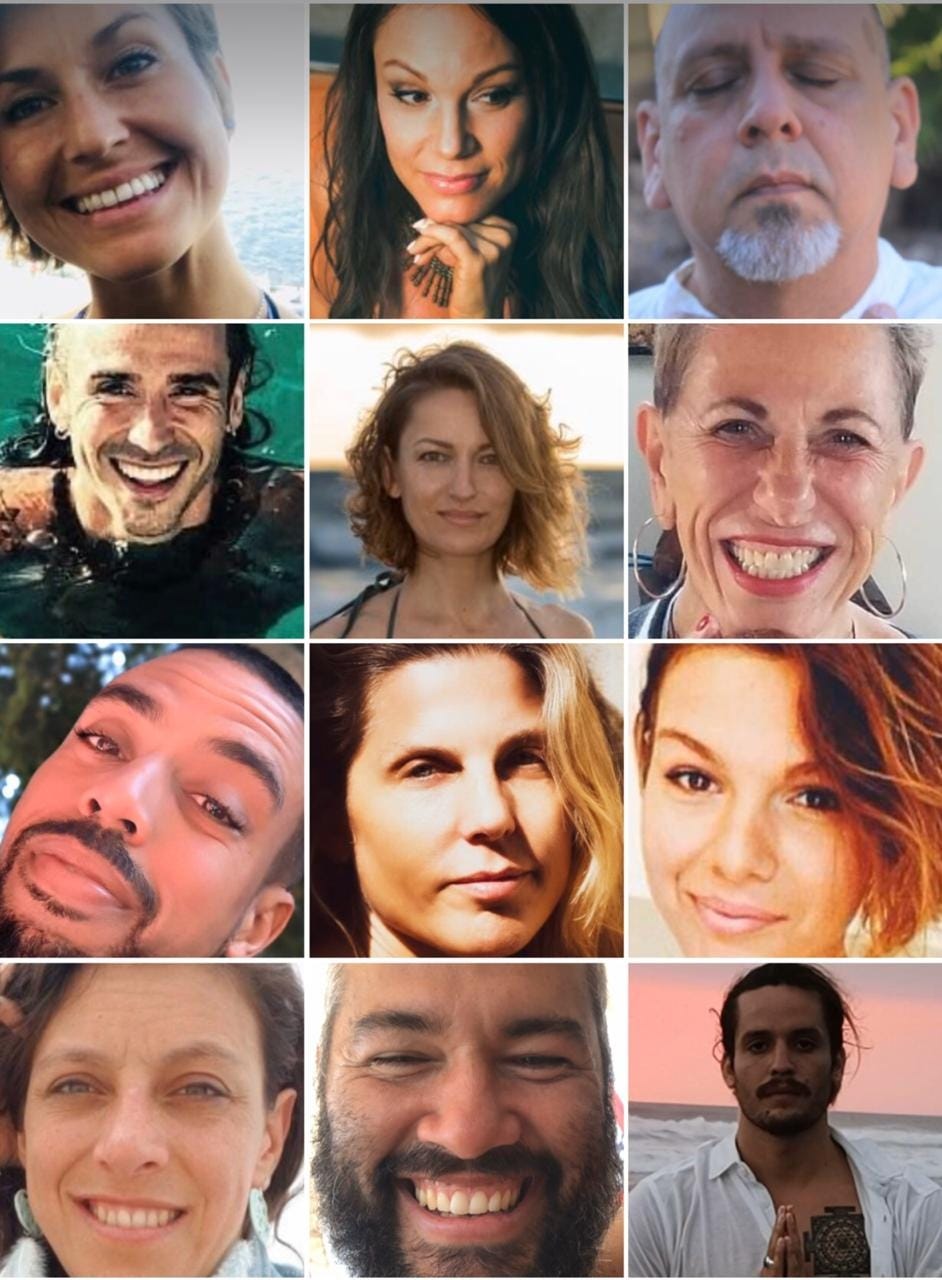 SACRED SEXUALITY TRANSFORMATION - BODY AWAKENERS WEBINARS

A wide range of topics such as THE BODY OUR TEMPLE, CONNECTION WITH 5 ELEMENTS , PENETRATION , NO EJACULATION, FEMALE EJACULATION CHILDHOOD TRAUMAS, TRANSFORMATION, DMT RELEASE and more than 100 questions you can't find on google or retreats - directly from personal experiences - to you online.

12 awakeners, women and men from different corners of the world, all experts in sacred sexual energy, come together to discuss and share their knowledge and experiences about intimacy and increasing awareness in their lives.


BONUS: Buy 5 webinars and get a free video: Exclusive exercise HOW TO UNLOCK YOUR PELVIC FLOOR. This will bring you all that energy back that you had stuck for years in your body.
This is the first text people see when they come to your website. It's a good place for a short sentence or slogan that describes your business.
Don't miss out! Shop our special offers now.
1. HOW TO TRANSFORM SHAME AND TRAUMA TO SEXUAL LIBERATION
How shame affects your ability to reach your full sexual potential and having an orgasm
How childhood traumas affects the whole body structure to rise your energy
How to watch your partner self pleasuring
Why circumcision has an impact on men's well-being
Why the pelvic floor hold all your sexual traumas
The power of squirting
Tips about toys
150 strokes penis power


1 Zoom call: $35
2. HOW TO HEAL & BECOME A SUPER LOVER
How to show your partner your sexual needs
How to let go of fear in my body
Discover emotional release as a tool to get your sexual energy flowing How to communicate when you want to express your fantasy or rejection
Please yourself first, then others
How pornography kills the sexual energy of the body
How to overcome addiction in porn
How to shift a partner's aggression
How to understand your cycles of life and heal yourself
The penetration act


1 Zoom call: $35
3. ELEVATED ORGASMS & THE POWER OF NON EJACULATION
How to practice non-ejaculation
The benefits of non-ejaculation
How to move your sexual energy in the body
Get more connected to your partner
Tantric touch
Why women should ejaculate
How to use your life force energy in a new way
Anal penetration benefits
How to activate kundalini
Healthy orgasms

1 Zoom call: $35
4. DEEP DIVE INTO SQUIRTING - WHAT IT IS, HOW TO LET IT COME, HOW IT CHANGES YOUR LIFE
Definitions of Amrita, the sacred waters (squirting)?
Can all women squirt?
Is squirt pee?
The magical feeling when squirting
A man's role in squirting
How to surrender
How to deal with fear
How to take away pressure
Honouring the female
Is anal squirting possible?

1 Zoom call: $35
5. HOW MEN CAN GO FROM HUNTER TO SHAMAN, AND WOMEN FROM NURTURER TO LEADERS
How men can be less primitive chasing women
How women can break free from the traditional role?
How can we be shamans in our own lives?
How to be more present
Blocks in the body that create addiction - how to stop it
Cultural differences in how we carry shame


1 Zoom call: $35
6. WAKE UP - CLEAN UP - EXPAND. START YOUR HEALER JOURNEY
Embodiment
Practice of mediation
Presence & breathing
What is awakening?
Nutrition
Going deeper
Sexual giving and receiving - let go go of that concept?
The quality of courage and curiosity we need in order to clean up
How to get rid of anger
Cleaning up as a process
Allow first, then release

1 Zoom call: $35
7. ORGASMS, PLEASURE AND HOW TO HANDLE SHAME
Clitoral vs. vaginal orgasms
Emotional orgasms - break the second block
Why orgasms can mean crying and laughing
Energetic orgasms - third lock opens
Sex toys
How love affects pleasure
Allowing youreself pleasure
Giving and receiving from a freedom perspective
Connection between shame and pleasure

1 Zoom call: $35
8. HEART WARRIOR CREATED SACRED UNION - HOW TO UNLOCK YOUR HEART AND WHY IT'S IMPORTANT
To feel love and have loving intentions
Open your heart
Connecting your lower and higher chakras
Go higher than animalistic instinct
Presnence as the key to reach higher
Men who connect to their heart lose their erection?
Life force energy comes from the heart
Create deep meaningful experiences
Dropping performance focus as a man
Emotional release to let go of limited beliefs
Heart-gasms
Feelings vs emotions
How to start feeling my heart
How to activate the heart centre
Ending reflections by the Awakeners
1 Zoom call: $35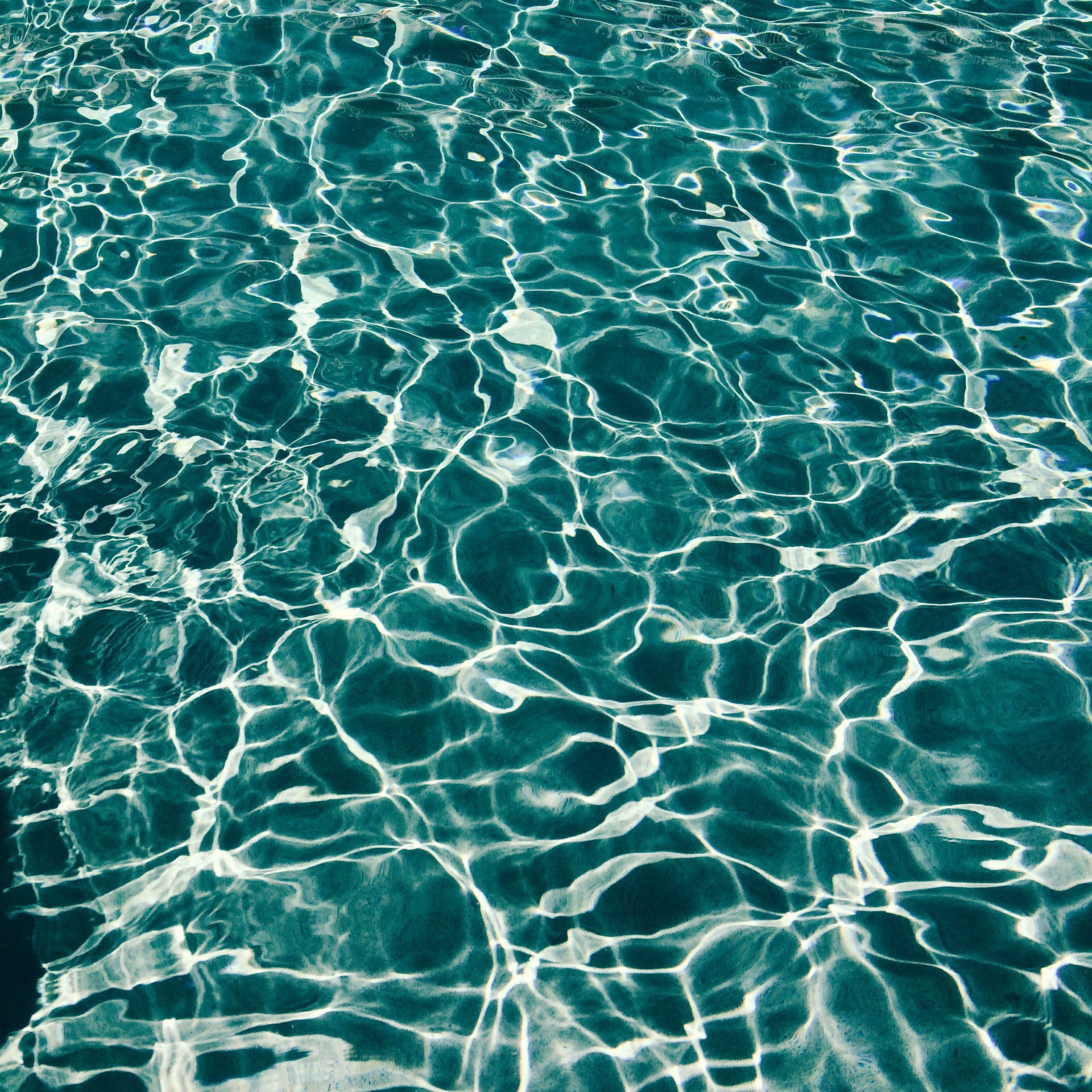 Dear awakeners I just felt like sharing what happened for me after watching the zoom calls. I want to thank you for this amazing and warm space and all the information you guys gave me. Right after the first call I found myself going deeper in my sense of touch, just going around and touching and feeling the flower petals, how touching my dogs really felt and different surfaces. Also, I started massaging my body and letting myself express sounds of pleasure, which I rarely did before.

I also stopped watching porn. I was watching since I was 8 years old , now I'm 25.
I also felt a lot of sensations in my pelic floor and started to work with moving my sexual energy up the spine and whenever I feel the urge to go watch porn, instead I create, I write poems or journal or I just sing or dance.
It's amazing how much energy I have available now And the last zoom call of the package was amazing, I felt really warm in my heart and more Alive!


- L.M
"I m really grateful and for sure more will come up for me from these , I can t wait to absorb everything in there.
Thank you for reminding me that there is no reason to be ashamed of my sexuality and for teaching me how to work with this energy.
Thank you very much Kevin, Mario , Bella , Deva , Lauire and Ella, Nicole and all others. I love you all! "


- B.S.
"It feels like I'm entering a secret world of so much knowledge and expertise, on topics that are etiher shamed or just not spoken of today.
Sexuality, masturbation, squirting - all that and more, in a very authentic honest setting, with people from across the world.
This is a dive into a world of sexual energy and sacred sexuality, that you cannot access on YouTube or Google, it's an inspiration and enlightment that I wish everyone to take part of."
- Anna
El contenido de Youtube no puede mostrarse debido a tu configuración de cookies actual. Para ver el contenido, haz clic en "Mostrar contenido" para consentir la transferencia de los datos necesarios a Youtube y habilitar este servicio. Puedes consultar más información en nuestra [Política de privacidad]/politica-de-privacidad/. En caso de que cambies de opinión, puedes revocar tu consentimiento en cualquier momento a través de la configuración de cookies.
Mostrar contenido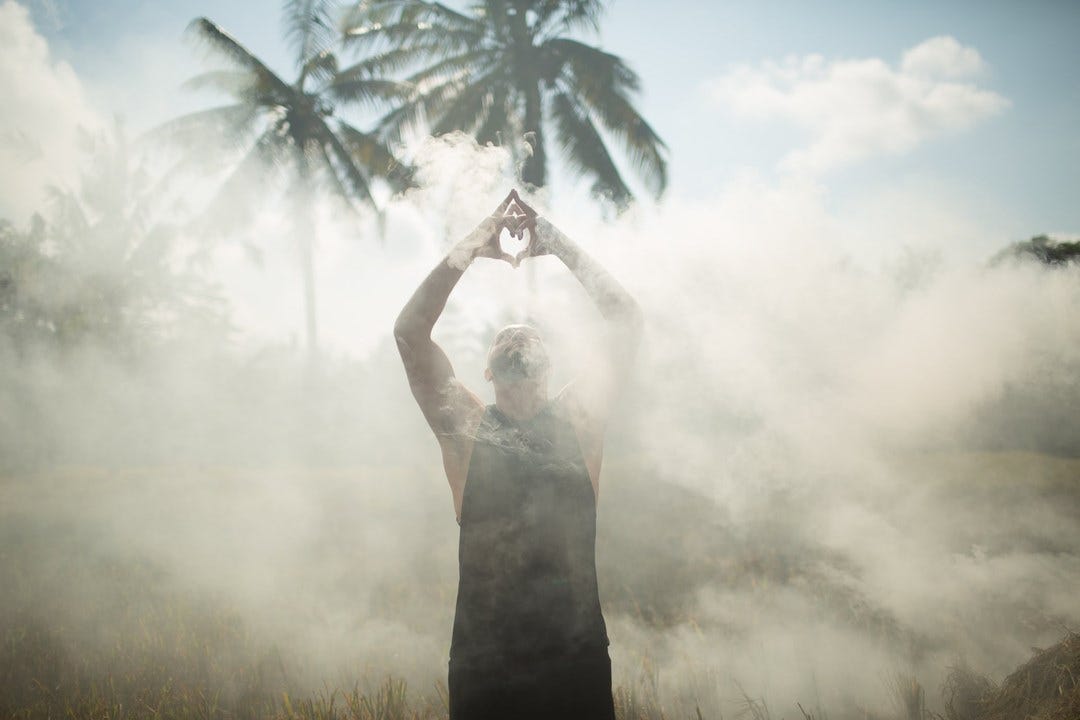 Meet Mario ...
Mario Sanchez : The Body Awakener

I am Mario Sanchez Avila, a healer of the body and the mind. And the Soul. Connecting our own very existence to the natural flow of five elements that we are all made of. To many of my patients I am Mario Cosmico. And although I don't see myself as a miracle maker, I always seek magic in everyBody, to bring out the inner Essence of those who reach my hands.
Over the past 12 years of travelling and working as a physiotherapist globally, I integrated skills and technique inspired by a deep-tissue body healing technique called Structural Integration as the foundation with my own authentic sense of a human body in its inside-out energy flow, and was able to apply all this experience. It can look similar to a kind of massage but it's actually a much more profound approach, transforming your body with a process not just piece by piece, but as a whole, all together.
I chose to heal people because of my passion for life. After every accident that I encountered (and there have been many!) The Universe gave me everything that I needed to recover and to really feel what life is all about. As this changed my life, I started to initiate and facilitate this change in others.



MY STORY.

I first learned to heal myself.

Since the day I was born, I have had problems with my posture. So, I've been exposed to the need of healing myself practically since I was a kid. I had a misalignment and was twisted in my back. I wanted to fix myself so I can have more mobility and be accepted by my peers, and just to be connected with my body and do all kinds of sports I was so passionate about. When I was 16, I went all in for surfing. Waves and the ocean took my mind away. That was my first passion. After a while, I switched to dancing. My body knowledge and experience with movement carried on.
I learned salsa and started teaching with my own program. I stayed in dancing for 10 years. It came to my attention how a lot of people were unable to move freely as if they were stuck in their bodies, born like that. And I used to think the same too, before I knew of the ways to open up myself. Even with my blockages I managed to become a professional salsa dancer. Now I realize how much one can do, achieve, overcome and move in ways that I didn't think would even be possible. Of course, I had a lot of practice and training, it took courage and discipline, I was dancing every day for 8 hours, travelling to 80 different countries to teach and dance. And I reached my goal. Since then I always try to encourage the change in the way people express themselves through movement, because I truly know that the body tells more than words.
I had many accidents in my life which took me to very dark moments. And I mean Big accidents.. Serious car accidents that broke me apart more than once… Crashing in 10 meter waves when I was surfing. After one of them, my legs were paralysed. My ability to walk was jeopardized. I searched for many ways to heal and become fit again. To walk! After having tried every possible way of healing, what helped me most and relieved the consequences of this crash was Structural Integration. That led me to realize that the most important thing to discover and chase is not the cars, the places or the waves.
It's your own Body. After that accident I changed my life completely, I truly realized that it matters how you live, your body is not immortal. You have to connect with it and see it's potential. Be the best version of You. That was the beginning of the transformation in my own story. I decided I shall pass this on to as many as I can. I became a healer.
Now that I have been in this for 12 years, I grow together with the personal stories of my patients' transformation and I feel confident about what I am doing. Before I have tried every massage you can imagine. Travelled to a lot of countries, learning about healing massage types. Back, when I was doing salsa, I was addicted to massages, I would get one every day. Every kind, with any kind of masseur. After discovering my own personal healing, I understood how important it is, who touches your body, so I select the people I want to be touched by. You can't play with your body, you have to be very careful, so you don't get your energy taken away.



INSPIRATION.

We are all energy.

I get my energy from the major 5 Nature Elements that consist in all our bodies. I am mostly inspired by the Sun, the Waves and, of course, the people's energy. When people hug me and I can feel their sharing, when they cry and say that I did something that no one could do in their whole life. That they feel alive. Like a new person. That means the world to me. To see that I am making a healing change. And it doesn't matter what type of healing or technique I use, I always follow my intuition. Not some theory or a certain way, but always – what I feel. That is always what works. And to see that you changed someone's life – that's the best that I could ever wish for.
"Treating over 3000 patients around the globe has completely shifted my LIFE, BODY AND SEXUAL ENERGY. The transformations I have been honored to facilitate have been immeasurable. Thanks to my clients and the hundreds of people who approached me wanting to know how I do this magic, I created THE AWAKENING MOVEMENT. This is for everyone regardless gender and relationship status, who wish to raise consciousness, transform sexual energy, and serve a higher purpose. In doing so, we heal ourselves and our relationships with others, taking in respect and honoring the female body. I'm deeply grateful to see that my healing takes people to places they have never been before."


– Mario